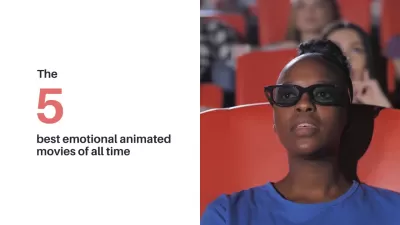 ---
---
Every viewer comes to the world of cinema through cartoons. Just because when we were all little. We have selected the best cartoons of all time that are worth watching not only for children, but also for adults.
These cartoons are included in almost all world rankings of the best animated films of all time, so they definitely deserve your attention. These emotional cartoon movies at first glance seem to be just entertainment content. But here everyone can find a personal sacred meaning for themselves.
Many people has a notion that animated movies are mainly intended just for kids. With common storylines that involves fantasy and fiction, it can be easily perceived as superficial and less emotional than films starred by real people. But, I beg to disagree, watch these movies as an adult, and stir your emotions with its tearjerker storylines and its characters' crafty motives that will definitely touch your heart.
Watch some of these best emotional animated movies of all times and let us know what you think.
The 15 Most Heartbreaking Animated Movies Of All Time
1. Inside Out
After a big move from Midwest life in Minnesota to the city life in San Francisco, Riley tries to navigate her own emotions Joy, Fear, Anger, Disgust and Sadness as she moves on with life in her new house and new school. This movie is an emotional roller coaster explained through animation in the perspective of Riley. Go to an adventure with Riley and realize how it is okay to feel all sorts of different emotions other than joy. Also, learn about a thing or two about friendships with Riley's imaginary friend Bingbong.
Get Inside Out movie
2. Up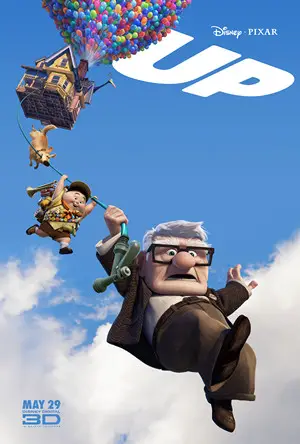 This pixar animated comedy-drama features Carl, an elderly widower as he takes on a new adventure in the jungle with a boy scout, Rusell to fly his home and land in the Paradise Falls, making into a reality a promise he made with his wife, Ellie. This rare piece of animation, heavy drama, comedy coming into the big screen is something you could go and try rewatching when you are older. Carl and Ellie's love story is a testament to how love conquers all. More than it being a story of love, it is a journey towards acceptance and healing.
Get movie Up
3. Bambi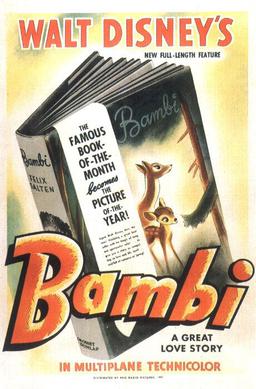 A gem that never gets old is this story about a young fawn as he takes on his journey to become the Great Prince of the forest. From a curious and carefree fawn Bambi learned in the course of time how to protect his family and friends. This movie is the perfect example of don't judge the movie by its appearance though its sentiment of death and grief as displayed in the movie is not that bleak but the weight of tragedy is undeniably too heart-wrenching, especially it involves grave matters like animal cruelty which is still evident in society nowadays.
Get Bambi movie
4. The Fox and the Hound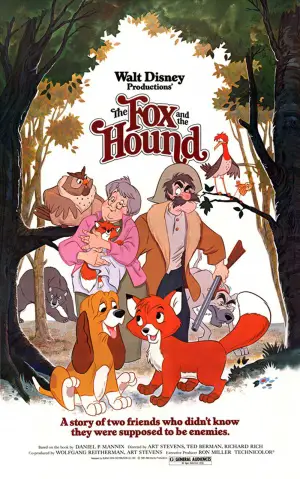 This 1981 classic animation inspired by a novel revolves around the story of friendship shared in the summer between a red fox, Tod and the hound dog, Copper that is hindered as they grew up and realizes that they are each other's number one enemy. Watch this with an estranged friend in mind and realize how growing up sometimes mean growing apart but that doesn't mean any shared bond would be lost. True friendship is something shared for a lifetime.
Get movie The fox and the hound
5. Coco
In 2017, Disney released a family-oriented movie that centers on a boy Miguel and his pursuit of his dream of becoming a musician despite the ban in their family and how he discovered about his musician late great-great-grandfather as he got stuck on The Land of the Dead. This movie focuses on persevering towards a dream despite all odds without having to sacrifice love for family. For all the artists this movie is also for you as it shed light to the value of originality, creativity and intellectual property among artists.
Get movie Coco
Best emotional movies of all time short list
This is just a shortlist to treat every kid at heart. Now grab a couple of tissues and your popcorn and enjoy watching some of the best emotional animated movies and let us know in comments your favorite!
Animated Movies That Make You Cry the Most
---
---