---
---
Inspiring your wanderlust from the sofa
Movies have the power to transport. Thanks to the following top 5, you will be able to travel the world from your sofa. You will travel with  Into the Wild ‌  in Alaska, with  Forrest Gump ‌  to the U.S and Vietnam, with  Indiana Jones ‌  to Nepal, Egypt and England, with  Out of Africa ‌  to an African desert, with  The Lord of the Rings ‌  to New Zealand, but more importantly, you will travel inside your mind! Keep reading to learn about the 5 best movies to inspire your wanderlust from the sofa.
Useful resources you will encounter during this article
The 5 Travel Movies List
1 – Into the Wild
The plot of Into the Wild
Christopher McCandless (Emile Hirsch), son of wealthy parents (Marcia Gay Harden, William Hurt), graduates from Emory University as a top student and athlete. However, instead of embarking on a prestigious and profitable career, he chooses to give his savings to charity, rid himself of his possessions, and set out on a journey to the Alaskan wilderness.
Traveling thanks to Into the Wild
This is one of the best road trip movies you will ever find. Inspiring and emotional, you cannot avoid falling in love with the route Cristopher McCandless takes. Simple way of life is often paired with traveling, and  Into the Wild ‌  is the movie which emphasizes it the best.
2 – Forest Gump
The plot of Forrest Gump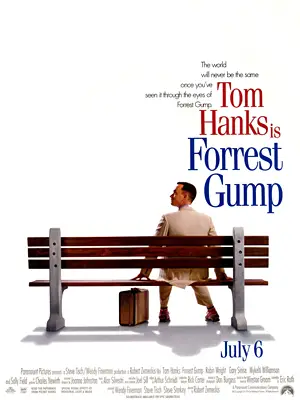 Slow-witted  Forrest Gump ‌  (Tom Hanks) has never thought of himself as disadvantaged, and thanks to his supportive mother (Sally Field), he leads anything but a restricted life. Whether dominating on the gridiron as a college football star, fighting in Vietnam or captaining a shrimp boat, Forrest inspires people with his childlike optimism. But one person Forrest cares about most may be the most difficult to save -- his childhood love, the sweet but troubled Jenny (Robin Wright).
Traveling thanks to Forrest Gump
From America to Vietnam,  Forrest Gump ‌  really is a world traveller, and his simple way of thinking will inspire you. You may not only travel during this movie, but also think about your relationship with your life and your relatives (and this, thanks to slow-witted man!). Unfortunately, the scenes shot in Vietnam are war scenes in the landside, which does not show the beauty of Vietnam. If you want to discover the real beauty of Vietnam, I recommend that you check this article about The cruises in Ha Long Bay.
3 – Indiana Jones: Raiders of the Lost Ark
The plot of Indiana Jones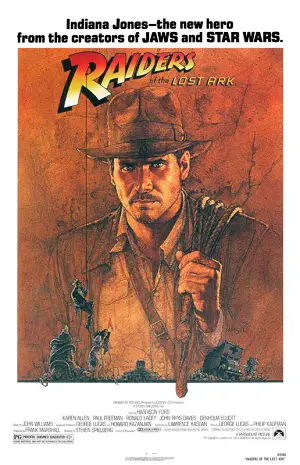 Epic tale in which an intrepid archaeologist tries to beat a band of Nazis to a unique religious relic which is central to their plans for world domination. Battling against a snake phobia and a vengeful ex-girlfriend,  Indiana Jones ‌  is in constant peril, making hair's-breadth escapes at every turn in this celebration of the innocent adventure movies of an earlier era.
Traveling thanks to Indiana Jones
During the movie, Jones travels to Nepal, to Egypt, to London, and to other destinations. No need to say that this movie will transport you. Moreover, this movie will make your imagination work, which is another kind of travel: the travel in our mind.
4 – Out of Africa
The plot of Out of Africa
Initially set on being a dairy farmer, the aristocratic Karen Blixen (Meryl Streep) travels to Africa to join her husband, Bror (Klaus Maria Brandauer), who instead spends their money on a coffee plantation. After discovering Bror is unfaithful, Karen develops feelings for hunter Denys (Robert Redford), but realizes he prefers a simplistic lifestyle compared to her upper-class background.
Traveling thanks to Out of Africa
The film is based loosely on the 1937 autobiographical book  Out of Africa ‌  written by Isak Dinesen, which means that part of the events is true. Watching  Out of Africa ‌  will make you discover the incredible landscapes of Africa, which is a continent we do not see a lot during movies.
5 – The Lord of the Rings
The plot of The Lord of the Rings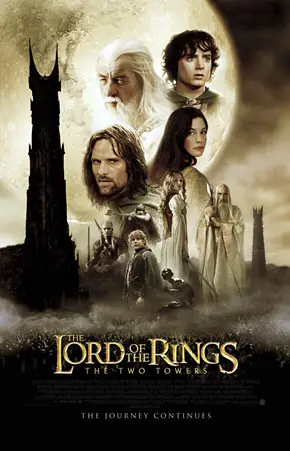 The future of civilization rests in the fate of the One Ring, which has been lost for centuries. Powerful forces are unrelenting in their search for it. But fate has placed it in the hands of a young Hobbit named Frodo Baggins (Elijah Wood), who inherits the Ring and steps into legend. A daunting task lies ahead for Frodo when he becomes the Ringbearer - to destroy the One Ring in the fires of Mount Doom where it was forged.
Traveling thanks to The Lord of the Rings
Just like for Indiana Jones,  The Lord of the Rings ‌  will make you travel thanks to imagination. However, this movie isn't only about special effects. Indeed, a lot of scenes were shot in New Zealand, which is known for its scenic mountain landscapes.
Can we really travel thanks to movies?
As mentioned at the beginning, movies have the power to transport. Thanks to incredible shots, to great camera angles, and to the general professionalism of the technical stuff, we have access to magnificent landscapes from our sofa. We can see the world without moving. After watching the 5 movies listed above, you will have seen every continent (except Antarctica).
But, more importantly, they make transport our minds. Another great way to transport your mind is to get emotional. And there's no better way for that than watching emotional movies. Hence, I recommend that you read the following article about The 5  most emotional movies ever ‌  made. Indeed, triggering emotions are what movies are made for.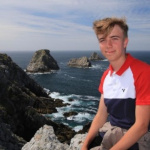 Guillaume Borde, rootstravler.com
Guillaume Borde is a French 19-year-old student who launched his website rootstravler.com to inspire people to travel and share his values. Interested in minimalism, he also writes books during his spare time. 
---
---