---
---
5 best sob story novels turned into movies
The question of which connects better emotionally: books or movies has been an old debate topic among media consumers. Both are certainly great avenue to invest your time in.
Although, books has always been the most preferred platform as it immerses its spectators deeply in its detailed representation of the story. Many would argue that it helps the imagination of the audience and pushes you to activate your senses with the words read.
But most people don't have the luxury of time to be engrossed in reading books. So here is a list of the best books turned into the most emotional movies ever that will make you cry your heart out:
#1 Terms of Endearment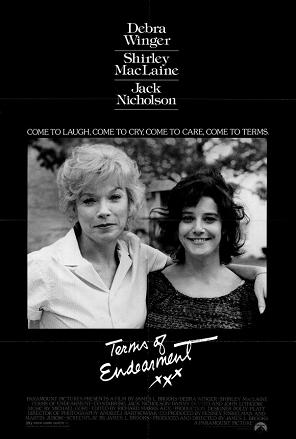 This 1983 classic which starred Shirley Maclaine and Debra Winger was based on the 1975 novel by Larry McMurtry. his movie features the story of a widowed mother in the hopes of finding true love once again and a daughter facing marital issues.
It tells the story of both women as they search for the meaning of love, while dealing with each other, their men and life in general. This movie is portrayed and written genuinely to make you feel a human attachment to its characters before it breaks your heart in its emotionally charged plot twist.
Get movie Terms of Endearment
Jack Nicholson Terms Of Endearment 1984 Women's T-Shirt
Jack Nicholson Terms Of Endearment 1984 Men's Hooded Sweatshirt
Terms of Endearment by Larry McMurtry Hardcover Book, 410 pages
#2 The Notebook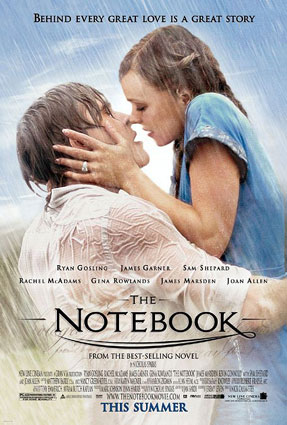 This movie is a modern classic that entails the story of Noah and Allie, two lovers separated by fate, narrated by Duke to an old woman named Mrs. Hamilton who is suffering from Alzheimer's disease.
The story of Noah and Allie has been a benchmark to all romantic-comedy movies. This Nicholas Spark novel has told an honest love story between two people that will make you weep until the very last moment.
It will resonate the frustrations, pain and passion that comes with love, felt through its characters. The novel was published in 1996 and was turned into film in 2004.
Get movie The Notebook
The Notebook Movie Poster - 11 x 17 in.
The Notebook by Nicholas Sparks Hardcover Book, 268 pages
#3 One Day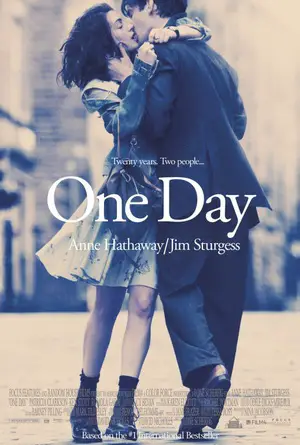 It is almost impossible to forget July 15 thanks to this movie. It follows Dex and Emma who both decided to see each other on the said date for over eighteen years only to figure out that there is something more to share with each other.
After settling with being friends on the day of their college graduation both went off to live different lives and chase dreams. As the story of triumphs and failures of both characters unfold, it will leave you wanting to get to the point where they meet again.
This movie succeeded in its attempt to show the most genuine and patient kind of love and the sacrifices people are willing to make just to see it come to life. It was based on the 2009 novel by David Nicholls.
Get movie One Day in DVD
One Day by Ardashir Vakil Hardcover Book
#4 The Perks of Being a Wallflower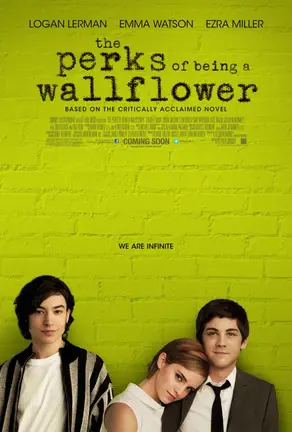 This coming of age drama film is about Charlie, a 15 year old introvert who is nervous to enter a new school and continue his life. As the story progress, he will befriend two seniors that will help him cope with his friend's suicide and will make him face his dark past.
Charlie's story is emotional to an extent that it courageously narrates a story with underlying heavy issues on mental health. It is a bittersweet movie that will trigger discomfort among viewers in a good way with hopes that we would acknowledge Charlie's pain and the reality that it is happening in real life.
The film was based on the 1999 novel written by Stephen Chbosky.
Get movie The Perks Of Being a Wallflower
The Perks of Being A Wallflower Movie Poster Print, 27 x 40
Logan Lerman in-Person Autographed Photo
Johnny Simmons in-Person Autographed Photo
Kate Walsh In-Person Autographed Photo
The Perks of Being a Wallflower book by Stephen Chbosky
#5 The Fault in Our Stars
Last but definitely not the least is the story of Augustus Waters and Hazel Grace Lancaster based on the 2012 novel by John Green. The two cancer patients who met in the support group forms a friendship and embarks journey to meet an reclusive author in Amsterdam.
With Hazel carrying her oxygen tank and Gus walking on a prosthetic leg, they try to walk into our hearts a they tell a story of their tragic love. It is impossible to end this film without a runny nose and bloodshot eyes thanks to crying.
This 2014 romantic drama film will break your heart and would definitely you feel not okay.
Get movie The Fault in Our Stars
Sam Trammell in-Person Autographed Photo
Shailene Woodley in-Person Autographed Photo
Ansel Elgort in-Person Autographed Photo
The Fault in Our Stars by John Green Hardcover Book
The most emotional movies ever
Watch these tearjerker most emotional movies ever if you need a good cry, be sure grab a couple tissues for better viewing experience.
Enjoy watching!
---
---
---
---